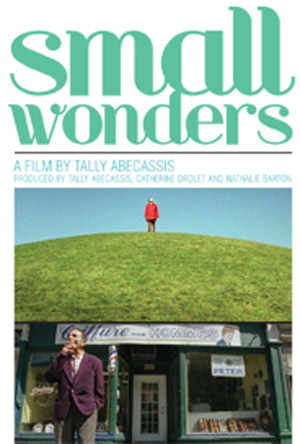 Other films in the same categories :
Small Wonders

Documentaire
52 min
anglais
2009
Small Wonders is an intimate film about the people who run the small businesses in our neighbourhoods. Following three small store-owners over the course of ten years, the film is also about the resilience of human nature and how we bounce back despite the obstacles life puts in our path.

You will meet Peter, the watchmaker who doesn't want to grow old, Norman, the professional photographer who has never touched a digital camera and Jae-Gil, the hardware store owner surrounded by 12 big box stores. Their stores all defy categorization and follow no "business model" that you've ever seen. You pass places like these every day on your way to work and think they will always be there, until one day… they aren't.

Three beautiful portraits on growing older, making a living and sometimes not, but mostly, about how we learn to move forward and press on.
Directed by :
Distribution : Informaction
Diffusion : Hot Docs, RIDM, RVCQ
Production : InformAction Films Inc.