Shannon Walsh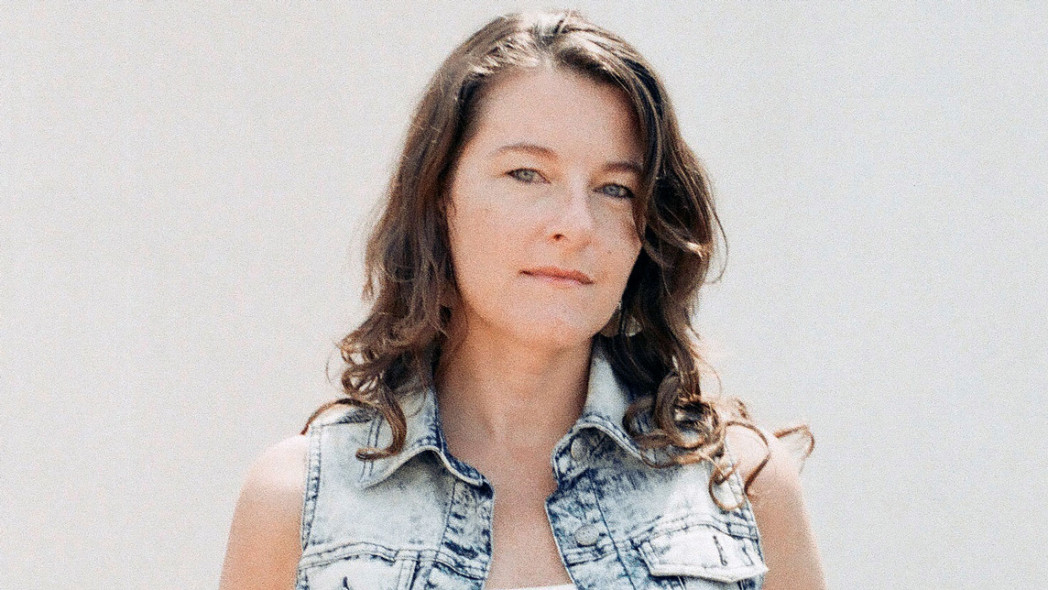 © photo: Vincent Ip
Cinéma en ligne
Documentaire
87 min
anglais
2013

Documentaire
85 min
français
2011

Documentaire
76 min
anglais
2009
Filmographie
Under the Umbrella
documentary, 8 min, English with English subtitles, 2014
Shannon's first feature documentary H2Oil is a very strong film revealing how Canadian companies polluted their own soil in Alberta and poisoned their own people in order to supply crude oil to their neighbor Americans. When the Umbrella Movement started, she was excited to get on to the street and got her students in action as well. This 8-min film intercuts among Vietnamese student Vicky Do, Shanghai student Wang Jingjing and Indian student Ansah Malik–a fourth generation Hong Konger, and present their experience with the movement. While Jingjing only talks on screen, Ansah is always in action and most memorable. Vicky has a strong vision herself, which is more complete in her own film "Stronger from Paradise." Thème: environnement
Diffusion: Al Jazeera Plus, Hong Kong Independent Film Festival, Urban Nomad, Left Forum, Visible Evidence, ExiM
---
Jeppe on a Friday


documentary, 87 min, English, 2013 (co-directed with Arya Lalloo)
A city can be seen in news reports, crime statistics or the backgrounds of post- apocalyptic Hollywood blockbusters. It can be explored through guided tours, from behind rolled up car windows or through politics and history. In Jeppe on a Friday Shannon Walsh and Arya Lalloo bring together a team of women directors to explore a different city; the Johannesburg that beats in the men who occupy it. The result is an intimate, quiet portrait of five people from Jeppe, a decayed inner city neighbourhood. As they grapple with the existential and mundane over the course of a single day, these characters reveal the city's specific textures, but also universal human experience; familial love is behind restaurateur Arouna's success, nostalgia binds Ravi to his dusty framing shop, ambition drives JJ's ruthless property development, tradition is at the heart of Robert's all male Zulu choir, and everyday philosophy gives urban recycler Vusi his momentum. Part travelogue, part urban allegory, Jeppe on a Friday draws from a rich tradition of city-centered direct cinema, and offers a record of life in Johannesburg that demystifies the often maligned male- dominated metropolis. Thèmes: luttes sociales, urbanisation
Best Documentary, Karoo Indie Film Festival, South Africa
Distribution: Les Films du 3 mars
Diffusion: RIDM, RVCQ, and many international festivals
---
À St-Henri, le 26 août



documentary, 85 min, French, 2011
Tourné en 24 heures, À St-Henri, le 26 août rassemble quelques-uns des plus brillants cinéastes documentaires québécois autour de cet ancien quartier ouvrier de Montréal. Dans un style cinéma direct, à l'affût des histoires qui font l'épaisseur d'une journée dans la vie quotidienne du quartier, ce film parcourt des trajectoires qui se côtoient ou se traversent tout en restant opaques les unes aux autres. En 2010, Saint-Henri nous offre un microcosme qui reflète merveilleusement combien le temps et le changement s'inscrivent dans un espace urbain resté profondément enraciné dans son passé industriel vibrant. Thèmes: urbanisation, société
Distribution: ONF
Diffusion: Canal D, Documentary Channel, RVCQ, RIDM, Hot Docs, and other international festivals
---
H2Oil


documentary, 76 min, English, 2009
In Canada's richest province, the war for water has already begun. It goes without saying that water – its depletion, exploitation, privatization and contamination – has become the most important issue to face humanity in this century. Water security will soon define the boundaries between people and countries. The war for oil is well underway across the globe. However, a struggle is increasingly being fought between water and oil not only over them. Alberta's oil sands are at the tension center. The province is rushing towards large-scale oil extraction, which will have far reaching impacts on water, health, animals and the environment in the region. H2Oil weaves together a collection of disparate but intersecting characters as they respond, engage, defend and seek solutions to the wavering balance between the urgent need to protect and preserve fresh water resources and the mad clamoring to fill the demand for oil globally. Thème: environnement
Grand Prize, Festival de films de Portneuf sur l'environnement
Special Mention, best documentary, CRiterio Ambiental Film Fest (CRAFF), Costa Rica
Honourable Mention, Eco-camera Award, RIDM festival
Nominated for 3 awards at the festival Top 10 Independent Films 2009, The Montreal Mirror
Top 5: "Best of the Fest", 1001 Documentary Festival, Istanbul, Turkey
Distribution: FilmOption, Canada, Dark Hollow, USA
Diffusion: Télé-Quebéc, The Discovery Channel (US), Hot Docs, RVCQ, RIDM, 1001 Documentary Film Festival
---
The Space in Between
fiction, 15 min, English, 2007
The Space in Between is a story about a woman who finds out that the man she has been secretly in love with for years is marrying someone else. This leads to a series of encounters in which her daily life becomes imbued with a dark eroticism, culminating in a nihilistic affair with a stranger. Montreal, Quebec.
---
Inkani
documentary, 13 min, English, 2006
Built from new and archival footage, Inkani traces the growing resistance of poor communities over the last seven years in Durban, including the violent evictions in Bayview, the Ten Rand march, the Marcel King shooting and the Abahlali base Mjondolo marches and victories. A new movement has emerged. (w Heinrich Bohmke). Thèmes: pauvreté, luttes sociales
Diffusion: Durban International Film Festival, Unfreedom Day celebration
---
Fire & Hope
documentary, 16 min, English, 2004
Fire & Hope follows the lives of a number of township youth who are using hip-hop and youth culture as part of their strategy to fight HIV. Cape Town, South Africa. Thèmes: art et culture, santé
Diffusion: UNESCO's Hip-Hop World Summit, and other international festivals
---
Sayeh
documentary, 37 min, English, 2003 (co-directed with Kaveh Nabatian and Nicolas Rutigliano)
An experimental documentary following Shahram Goldchin's encounter with Mehran Nasseri, the Iranian refugee who has been living in the Charles-de-Gaulle airport for the last 11 years. Thème: politique
Diffusion: Cinémathèque Québécoise, Rio de Janeiro International Short Film Festival, Brooklyn Underground Film Festival, Diaspora Film Festival, NY & Montreal.
---
Revisit, fiction
16mm, 4 min, 2002 (co-directed with Rawi Hage)
An experimental fiction film in which a photographer is revisited by his former subjects.
BIOGRAPHIE
Shannon Walsh is a filmmaker and interdisciplinary theorist. Her most recent feature documentary, Jeppe on a Friday (2013), has been screened at the 56th Venice Biennale, the Pompidou Centre in Paris, and film festivals around the world. Her award-winning first film, H2Oil, was recognized as one of the top ten independent documentaries of 2009. She followed with St-Henri, the 26th of August (2011) co-produced with the National Film Board of Canada (NFB). Her films have played in over 50 film festivals and museums, on television and in cinemas and have been supported by Société de développement des entreprises culturelles (SODEC), the Gauteng Film Commission (GFC), Canada Council for the Arts, among others.
As a theorist, Walsh publishes extensively in areas such as cities, social movements, pedagogy, sexuality, critical race theory, ethnography and visual and participatory methodologies, largely focused on South Africa. Walsh received a PhD in anthropology and education from McGill University in 2010, and completed a post-doc in the South African Research Chair in Social Change at the University of Johannesburg in 2013. She is working on a new documentary and a fiction feature. Her first book, "The Ties that Bind: Race and the Politics of Friendship in South Africa", edited with Jon Soske, will be released in 2016.
CHAMPS D'ACTIVITÉ
Court métrages
Documentaire
Expérimental
Long métrages
COURRIEL
[email protected]
SITE WEB
shannonwalsh.ca