Kristina Wagenbauer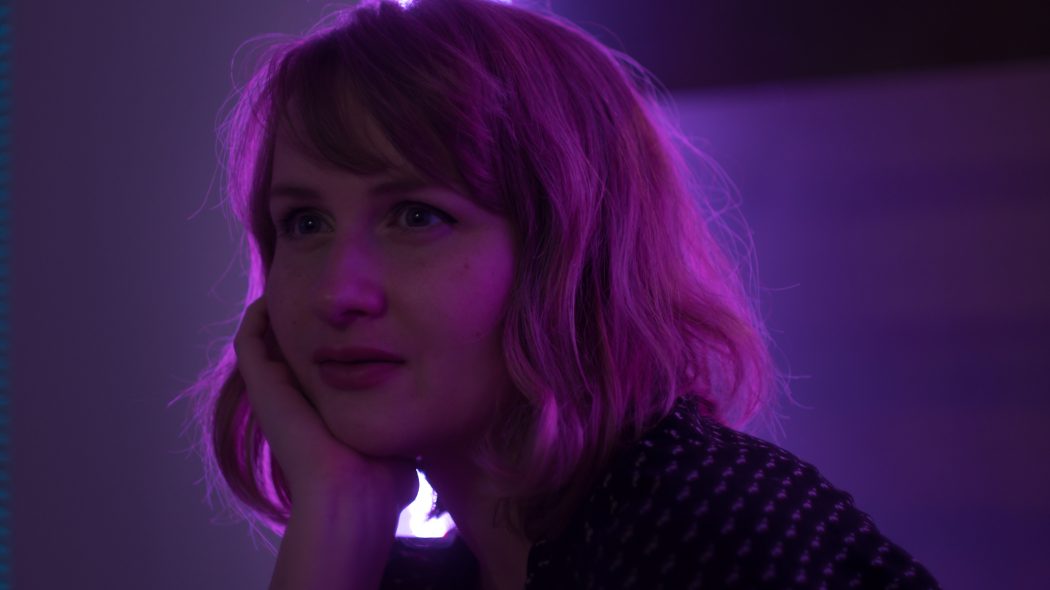 © Eve Dufaud
Online cinema
Fiction
Drame
78 min
français
2017

Fiction
Drame
22 min
français
2014

Fiction
Drame
17 min
français
2011
Filmography
Fiction
Drame
78 min
français
2017

Quand Sasha, une jeune musicienne, voit sa mère débarquer sans prévenir la veille de son premier concert, elle ne cache pas son exaspération. Elle n'a pas de place dans sa…

Main theme:

Femmes

,

Secondary theme(s):

Art et culture, Immigration, Pauvreté, Psychologie, Santé.

Distribution : fun film

Diffusion : Sélection officielle Seattle Film Festival: new directors competition - Sélection officielle au FNC

Ailleurs Exactement

Fiction
Drame
22 min
français
2014

Maxime ne sait plus comment mettre un pantalon et malgré la gravité de la situation, elle décide de n'en parler avec personne. Progressivement, sa perte de mémoire la confronte avec…

Main theme:

Femmes

,

Prix : Jury Prize, Breakthroughs Film Festival, Toronto, 2015

Distribution : Travelling

Diffusion : Off-Court à Trouville 2014 - Festival de la ville de Québec 2014 - Festival Européen du court-métrage de Nice 2014 - Wintertur International Short Film Festival 2014 - Journées de Soleure 2015 - Festival CourToujours de Geneve 2015 - Breakthroughs Film Festival Toronto 2015

Fiction
Drame
17 min
français
2011

Mila, 10 ans, enregistre des sons. A l'école, avec sa famille, à l'extérieur, elle capte son univers à l'aide de la petite enregistreuse qui l'accompagne partout; les chicanes absurdes de…

Main theme:

Art et culture

,

Secondary theme(s):

Femmes.

Prix : Prix du Publique, Shnit Festival, Berne, Suisse 2013
Mention spéciale du jury, Oberhausen Int. Film Fest, 2013
Prix coup de cœur du jury, Fantasia Film Festival, Montréal 2013
Premier Prix, meilleur court-métrage, Festival del film delle Centovalli, Suisse 2013
Prix Spirafilm, Off-Court Trouville, France 2013
Mention du jury, FFR, Montréal 2013

Distribution : Spira

Diffusion : Oberhausen short film festival - Germany 2013 (Special mention of the jury) XX Capalbio Cinema ISFF 2013 - Off-Court, Trouville 2013 (Prix Spirafilm) - Atlantic Film Festival, Halifax 2013 - Shnit Short Film Festival, Berne, Suisse 2013 (Prix du public) - Rome Independent Film Festival, Italy 2013
BIOGRAPHY
Born in Russia, Kristina moved to Lugano when she was 8 years old and she lived in the Swiss Italian city until she graduated in Communication Sciences at the University of
Lugano. In 2010, Kristina moved to Montreal where she completed the Film Directing program at INIS.
Since 2007 she has directed, written and produced several short-films.
Her first feature Sashinka was supported by Telefilm Canada's micro budget fund. Over the last few years, her work was showcased in several festivals including Locarno Film Festival, FNC Montreal (Festival du nouveau cinema), Regard in Saguenay, Off Courts in Trouville and Oberhausen Short Film Festival. Kristina also attended several prestigious workshops, including the Berlinale Talent Campus in 2011 and the Eave producer's workshop in 2014.
Date of birth : 2 February 1986
AREAS OF ACTIVITY
Documentaire, Fiction
Court métrage, Long métrage, Série
Film, Télévision, Web
EMAIL
[email protected]
WEB SITE
kristinawagenbauer.com