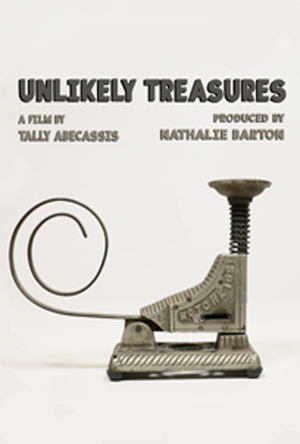 Other films in the same categories :
Unlikely Treasures

Documentaire
52 min
anglais
2010
Collectors, archivists, and obsessives: there is method to their madness and this film will show you why. Unlikely Treasures features people who collect unexpected things like clothespins, platform shoes, and discarded teatags, and features intimate discussions about the compulsion to collect and the urge to create order out of chaos. You think staplers aren't worth collecting? Think again.
s.-t. français: Les Collectionneurs


Directed by :
Awards and recognition : Prix Gémeaux Finaliste dans la catégorie Meilleur montage: affaires publiques, documentaire - émission 2011
Distribution : Informaction Films Inc.
Diffusion : Full Frame Documentary Film Festival, 2011
Sidewalk FIlm Festival, 2011
Hot Springs Documentary Film Festival, 2011
San Francisco DocFest, 2011
First Person Festival, 2011
Big Sky Documentary Film Festival 2012
Production : Informaction Films Inc.