Kim O'Bomsawin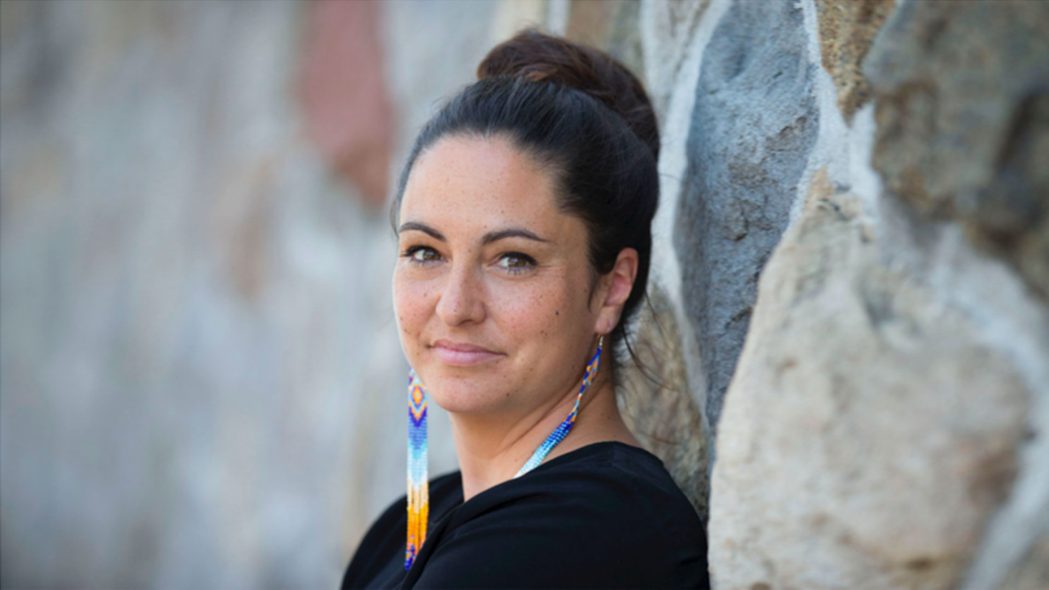 © Christinne Muschi
Online cinema
Filmography
BIOGRAPHY
Kim O'Bomsawin, an Abenaki, completed a master's degree in sociology before embarking on her career as a documentary filmmaker, which has earned her numerous awards. Discovering the world of the first peoples is what motivates her approach.
Her first film, La ligne rouge (2014), is a medium-length documentary about young Aboriginal field hockey players. In 2018, she wrote and directed Ce silence qui tue, a feature documentary on the murders and disappearances of Aboriginal women, which won the Donald Brittain Award for best socio-political documentary at the 2019 Canadian Screen Awards.
For Terre Innue, she directed and scripted the Gemini award-winning documentary Du teiwekan à l'électro (2019), as well as the feature documentary Je m'appelle humain (2020), a sensitive portrait of Innu poet Josephine Bacon and an exploration of her relationship with the land of her ancestors. The latter won four Gemini awards in 2021 and the Prix collégial du cinéma québécois in 2021, and was named best Canadian documentary at the Vancouver and Calgary international film festivals.
In 2022, she directed the documentary series Laissez-nous raconter, in which, for the first time on television, the 11 first nations of Quebec – Abenaki, Anishinabe, Atikamekw, Eeyou (Cree), Innu, Inuit, Kanien'kehà:ka (Mohawk), Mi'kmaq, Naskapi, Wendat and Wolastoqiyik (Maliseet) – tell us, in their own way and from their own point of view, who they are.
President of Terre Innue and Productions Innu Assi since 2020, Kim O'Bomsawin is executive producer on all Terre Innue projects. She also gives conferences in schools and institutions on Aboriginal cinema and on the issues that affect First Peoples.