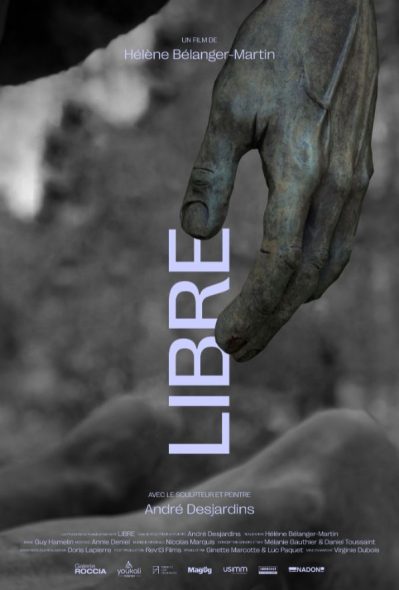 Other films in the same categories :
LIBRE

Documentaire
55 min
français
2021
This intimate documentary follows sculptor André Desjardins' creation of a monumental sculpture. The artist opens the doors of his studio, nestled deep in the forest. Alone, surrounded by silence, he sands, polishes, cuts, and reworks the materials of his craft. The sounds of nature merge with the humming of his tools. Slowly, we observe the birth of Free, an eight-foot-tall kneeling figure. The lengthy creative process is punctuated by moments when the artist shares his thoughts. He revisits memories of childhood loss and grief, solitude, and an insatiable need to create.
Directed by :
Awards and recognition : Sélection Officielle, FIFA, 2022.
Distribution : Virginie Dubois
Diffusion : Festival International des Films sur l'Art, 2022.
Production : Les Productions Youkali