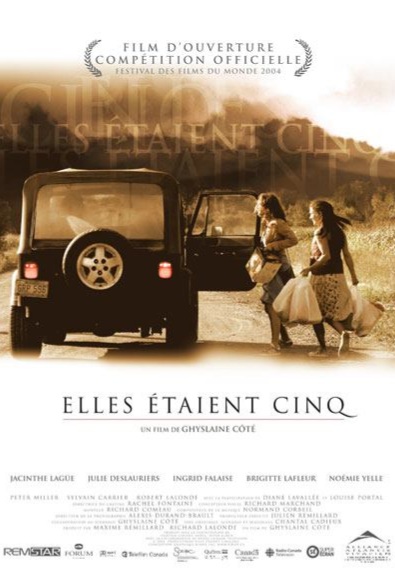 Other films in the same categories :
Elles étaient cinq

Fiction
Drame
85 min
français
2004
À 32 ans, Manon Cloutier revit un traumatisme en voyant un homme au bras tatoué. La vue de ce tatouage la replonge dans l'enfer qui est le sien depuis le jour où, à 17 ans, la jeune femme et ses quatre amies, Anne, Claudie, Isa et elle-même préparaient une fête au chalet des parents de Sophie. Une journée heureuse transformée en cauchemar alors que Manon monte dans la voiture d'un jeune homme tatoué qui la prend en auto-stop. Quinze ans ont passé depuis les événements qui ont brisé la vie de Manon. Quinze longues années où elle a coupé les ponts avec ses amies pour essayer d'oublier… Sa plaie rouverte involontairement l'oblige à refouler son passé et à renouer avec ses copines pour tourner la page du drame toutes ensemble…
Directed by :
Awards and recognition : FFM: film d'ouverture, Prix du Public cinéma canadien, Prix Meilleure contribution artistique; Prix Jutra: 7 Nominations, Prix Meilleur Rôle de Soutien (Brigitte Lafleur ex aequo); Genie Award: Nominé Meilleur Actrice (Jacinthe Laguë), Meilleur Montage (Richard Comeau); Stony Brook Film Festival: Prix Best Achievement in Directing; Festival du cinéma francophone «Lumière de Safi»: Prix Meilleure Actrice, Prix de la Réalisation.
Distribution : Remstar
Diffusion : FFM, Namur, Busan, Paris. Vendu dans 48 pays.