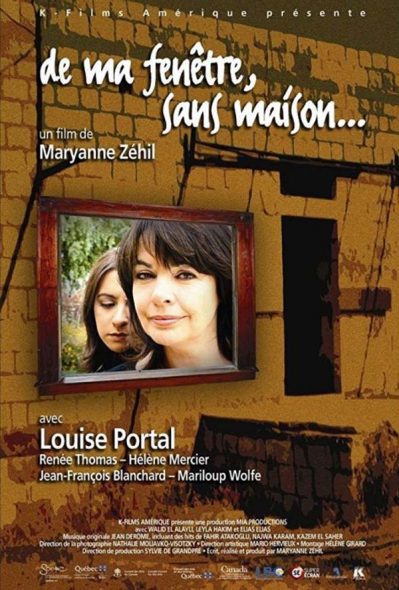 Other films in the same categories :
De ma fenêtre, sans maison…

Fiction
Drame
90 min
français
2006
Because she suffocates under rigid traditions and social constraints, Sana (Louise Portal) decides to leave her daughter and her country, Lebanon. She immigrates to Canada where she wants to forget her roots and her past. Yet, 15 years later, when her daughter ( Renée Thomas) finds her, this reunion releases repressed feelings: guilt, suffering, bitterness and an unexpected nostalgia.
Directed by :
Distribution : K-Films Amérique
Diffusion : Clôture des RVCQ - Dubaï - Beyrouth - Outaouais - Toronto - Michigan - Super-écran, etc.