The Body Remembers When the World Broke Open
in presence of Kathleen Hepburn
★ Kathleen Hepburn ★
partagera «une histoire vraie » après la projection de son film en compétition nationale au FNC
The Body Remembers When the World Broke Open
Samedi 12 octobre 2019 à 18h
Au Cinéma Cinéplex Odeon Quartier Latin
Bienvenue à tou.te.s!
Achat de billets sur le site du FNC
ici
Enregistrer
Enregistrer
Enregistrer
Enregistrer
The Body Remembers When the World Broke Open
Original version (English) with French subtitles
(fiction, 2018, 105 minutes)
Written and directed by Kathleen Hepburn and Elle-Máijá Tailfeathers
When Áila encounters a young Indigenous woman, barefoot and crying in the rain on the side of a busy street, she soon discovers that this young woman, Rosie, has just escaped a violent assault at the hands of her boyfriend. Áila decides to bring Rosie home with her and over the course of the evening, the two navigate the aftermath of this traumatic event. Inspired by a very real and transformative moment in the co-director Elle-Máijá Tailfeather's life, The Body Remembers When the World Broke Open weaves an intricately complex, while at the same time very simple, story of a chance encounter between two Indigenous women with drastically different lived experience, navigating the aftermath of domestic abuse.
World Premiere at Berlinale 2019 et north-american premiere at TIFF 2019.
Trailer https://vimeo.com/313330565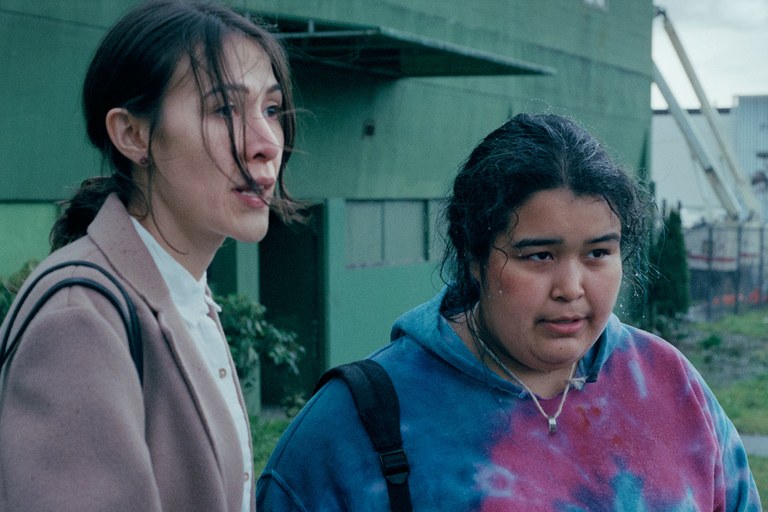 Kathleen Hepburn
Kathleen Hepburn is a Vancouver born writer and director whose debut feature, Never Steady, Never Still (2017), which Variety Magazine calls a "stoically broken hearted debut," was awarded Best Canadian Film and Best Director by the Vancouver Film Critics Circle, as well as Special Jury Prize at the Dublin International Film Festival. It went on to be nominated for eight Canadian Screen Academy Awards including Best Picture. She holds an MFA in Creative Writing, and a BFA in Film Production from the Universities of Guelph and Simon Fraser respectively. The Body Remembers When the World Broke Open is her sophomore feature, co-written and co-directed by Elle-Máijá Tailfeathers.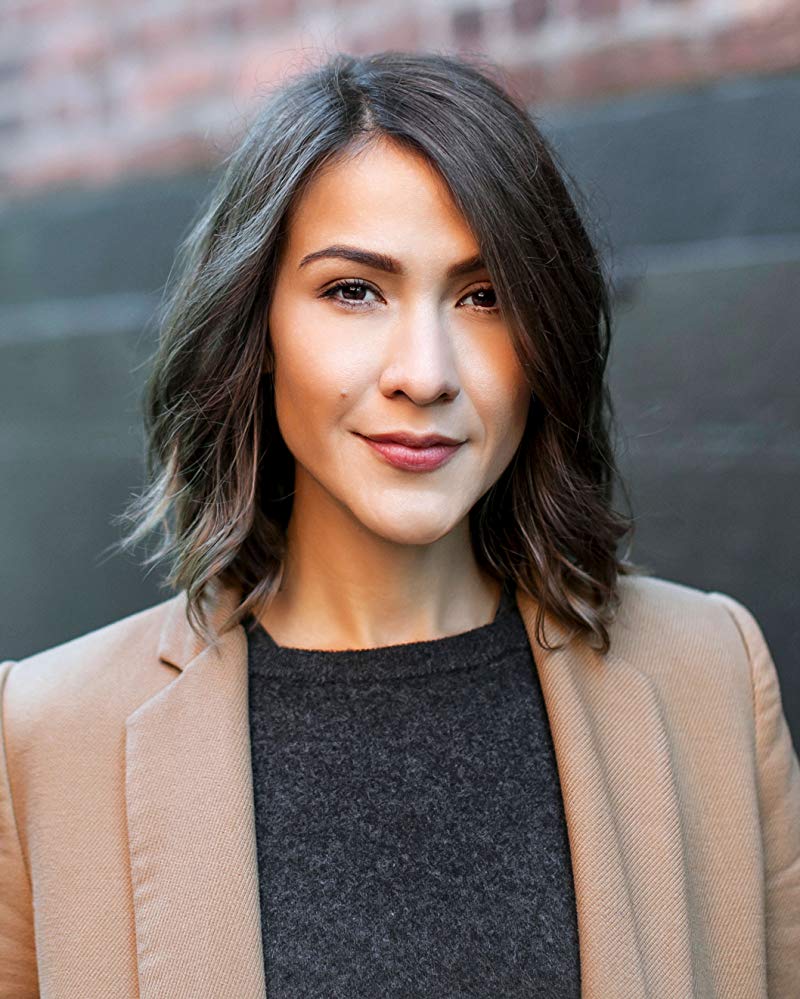 A word about the codirector (not present at the FNC)
Elle-Máijá Tailfeathers is Blackfoot from the Kainai First Nation and Sámi from northern Norway. She has directed the short films Bloodland (2011), A Red Girl's Reasoning (2012), and Rebel (2014), and the documentary The City Before the City (2017). The Body Remembers When the World Broke Open is her debut narrative feature. She also interprets Áila in the film.
LES DAMES DES VUES : Une fois par mois depuis 2015, notre ciné-club présente un film et une réalisatrice qui ont marqué l'histoire du cinéma québécois. DAMES DES VUES a reçu le support du CALQ (Conseil des arts et des lettres du Québec), de Téléfilm Canada et de la SODEC. Ce projet s'inscrit dans le cadre de la mise en œuvre du Plan culturel numérique du Québec. Merci aussi au CAM (Conseil des arts et des lettres de la ville de Montréal) à l'ARRQ (Association des réalisateurs et réalisatrices du Québec), à la Cinémathèque québécoise et à l'ONF (Office national du film du Canada).
Depuis 2007, Réalisatrices Équitables sensibilise le milieu, les institutions et le public à l'importance de la vision des femmes cinéastes au Québec et travaille pour faire une place plus juste aux préoccupations, à la vision du monde et à l'imaginaire des femmes sur tous nos écrans.