Helene Klodawsky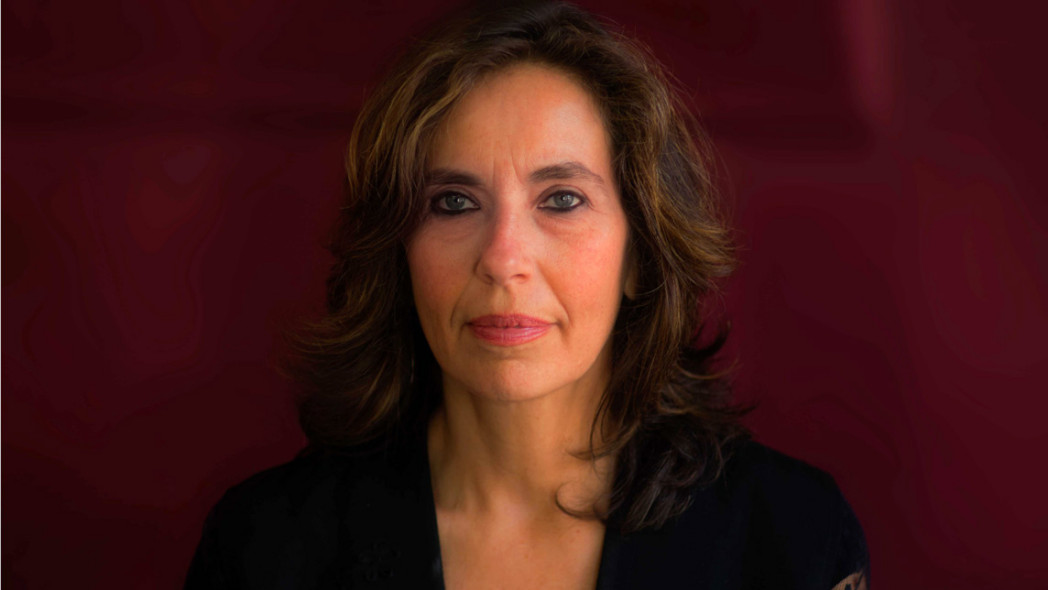 © photo: John Lucas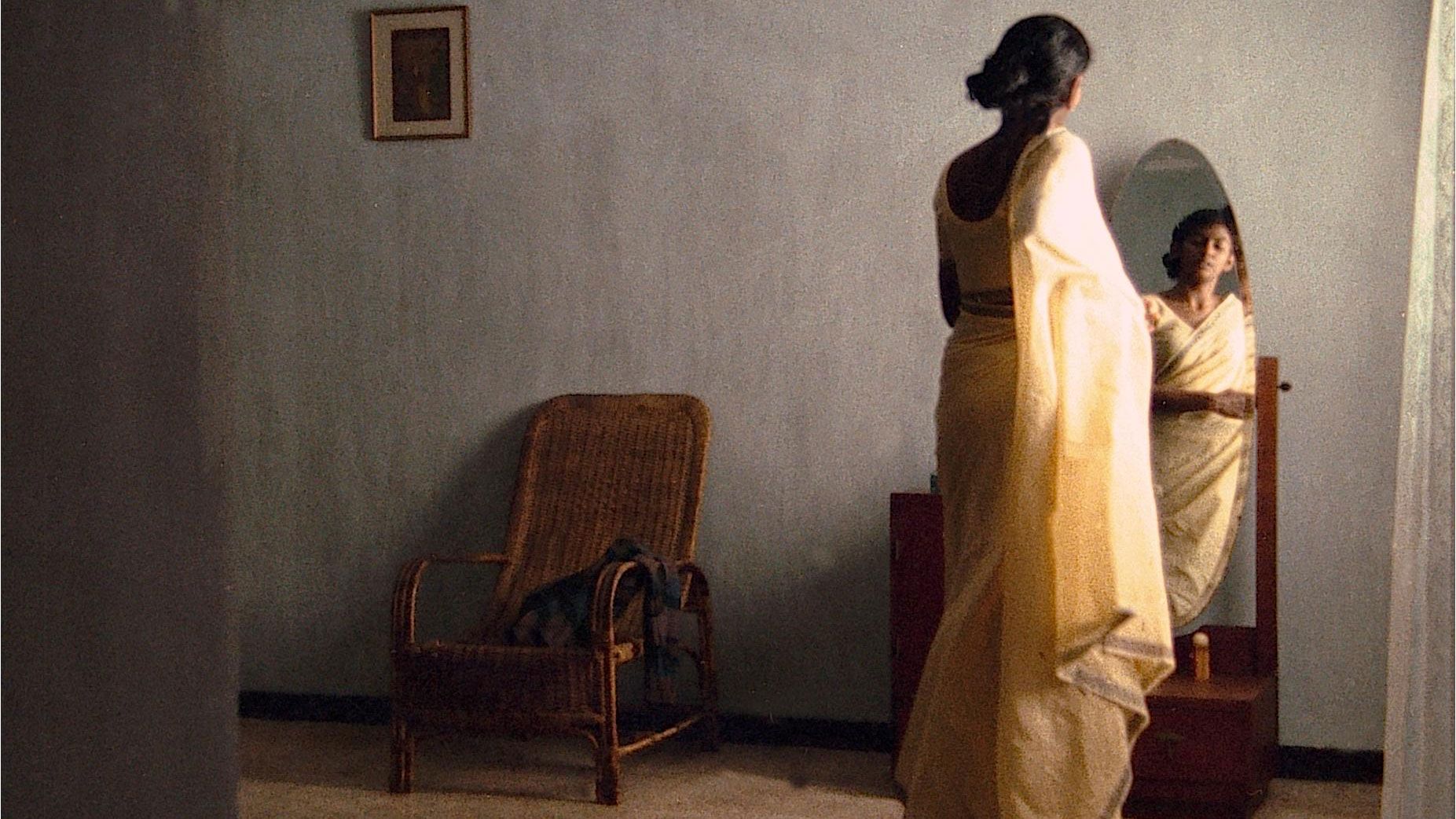 © photo: Helene Klodawsky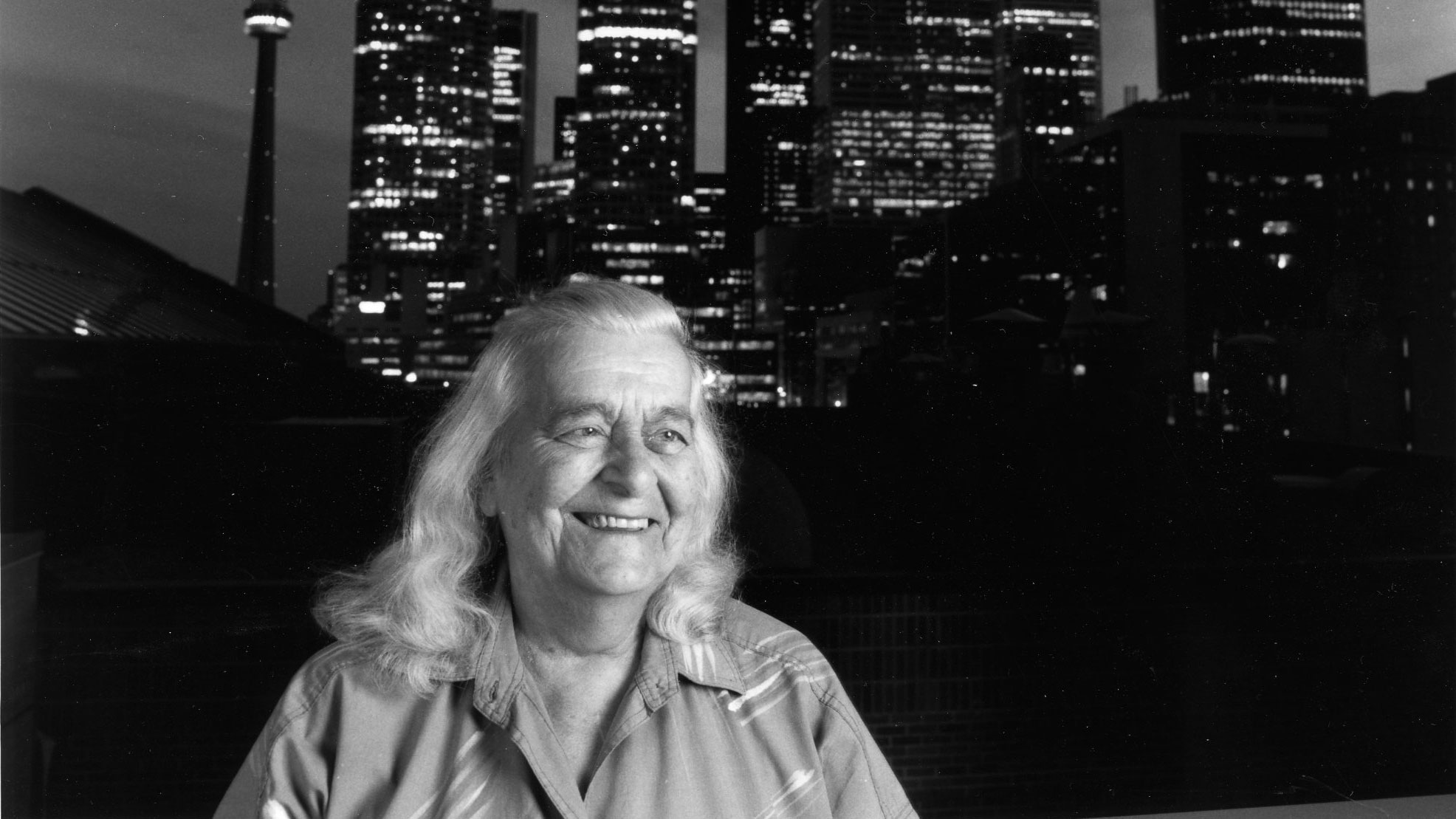 © photo: Helene Klodawsky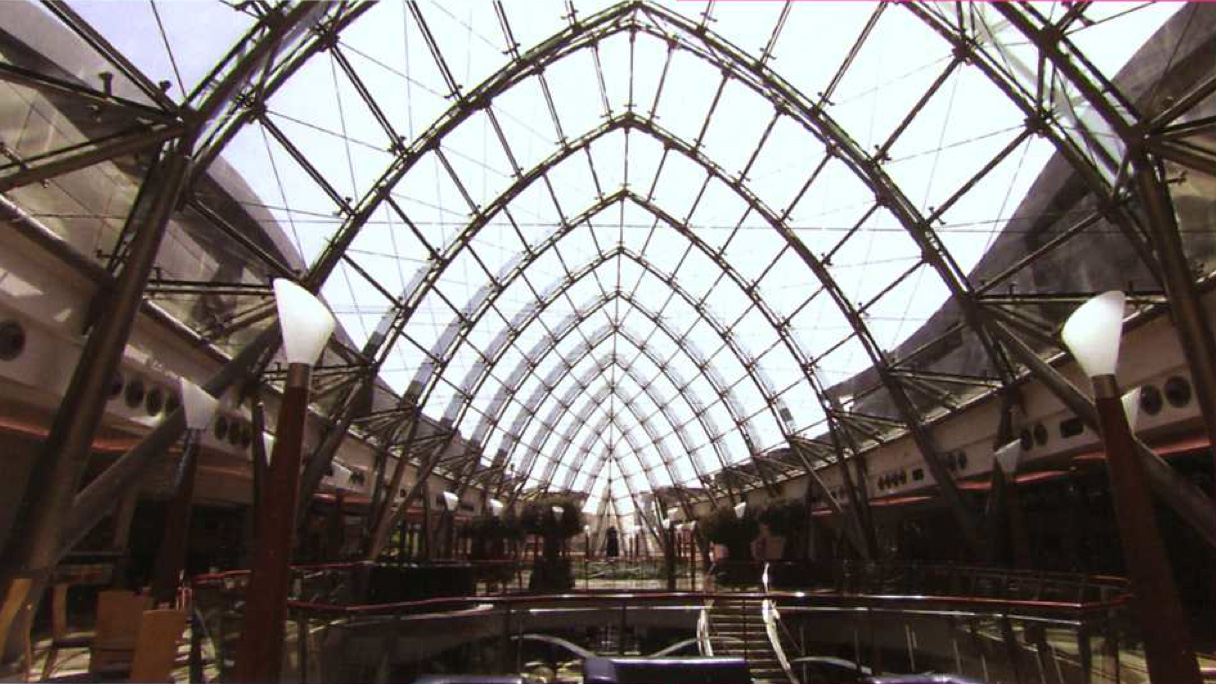 © photo: Helene Klodawsky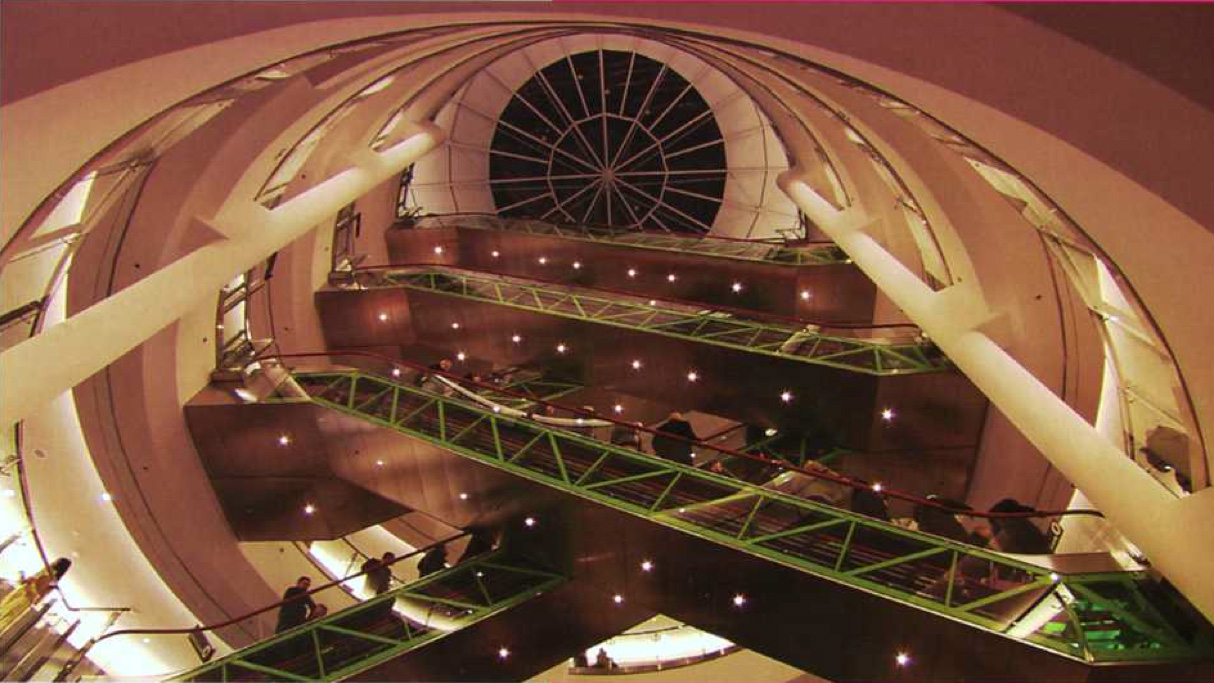 © photo: Helene Klodawsky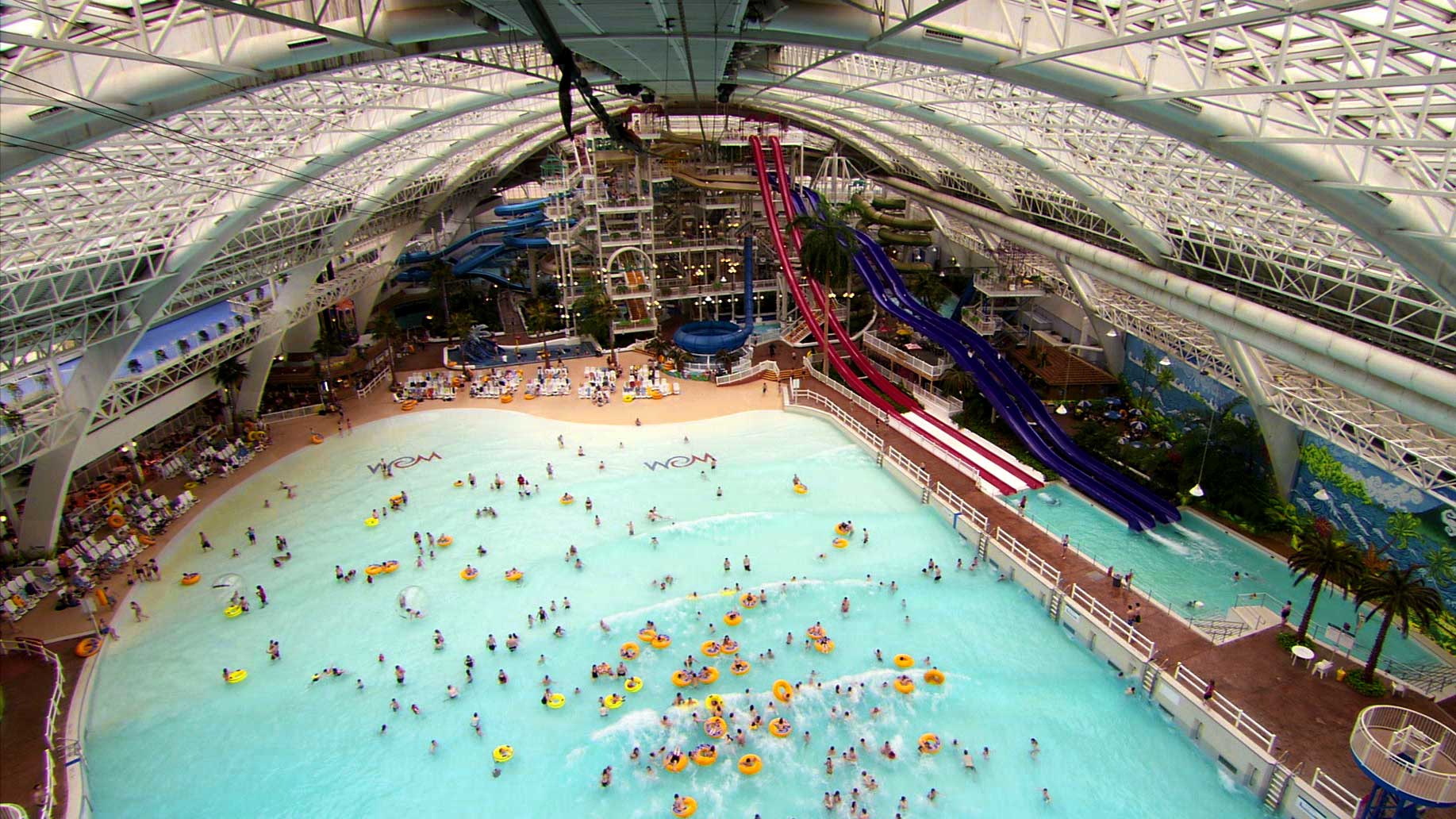 © photo: Helene Klodawsky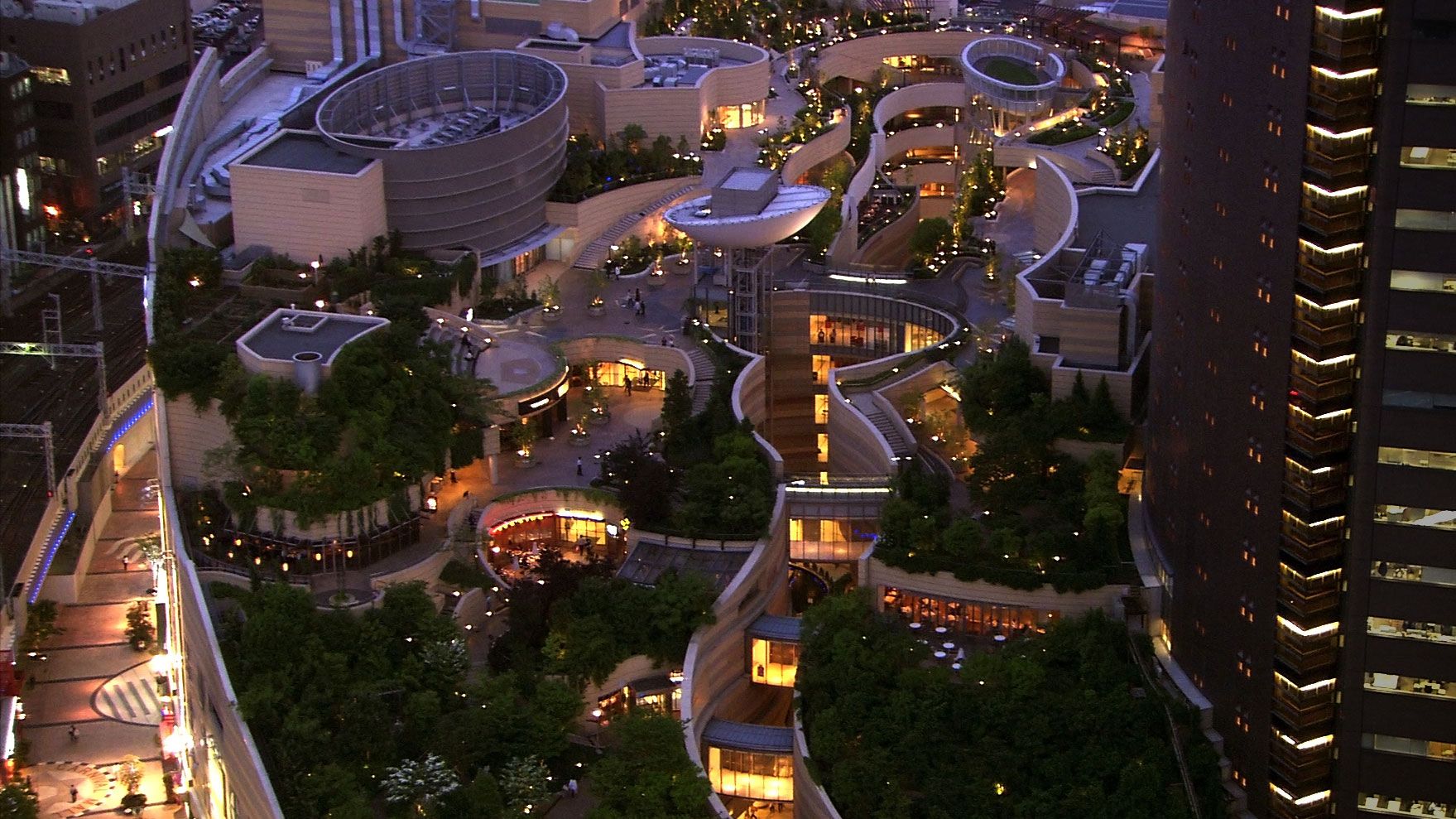 © photo: Helene Klodawsky
© photo: Helene Klodawsky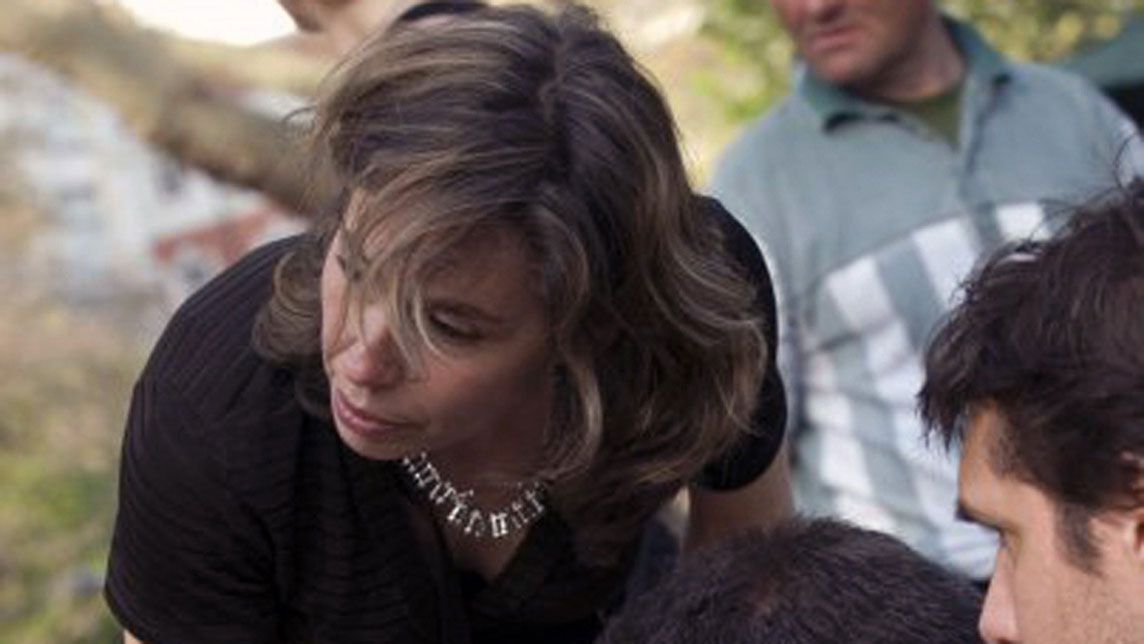 © photo: Helene Klodawsky
Online cinema
Documentaire
90 min
anglais
2015

Documentaire
89 min
anglais
1994
Filmography
Grassroots in Dry Lands


documentary, 90 min, version anglaise, 2015
Semeurs d'espoir en terres arides


documentary, 90 min, version française, 2015
Grassroots in Dry Lands tells the story of three unconventional social workers united by a common vision that transcends the antagonisms between their countries. Nuha, from Nablus (Occupied Palestinian Territories), Talal, from East Amman (Jordan), and Amit, from Sderot (Israel) are empowering some of the region's most disenfranchised, war-scarred communities in an effort to build a just and civil society. Themes: poverty, family
Distribution: NFB
---
Come worry with us


documentary, 82 min, English, 2013
Appel à l'anxiété générale


documentary, 82 min, English with French subtitles, 2013

Can a rock band be the village that raises a child? Follow internationally acclaimed Montreal band Silver Mt. Zion, which has accepted an infant into its touring tribe. Themes: art & culture, family
Distribution: NFB
Diffusion: RIDM, RVCQ, Hot Docs
---
No More Tears Sister


documentary, English, 52 min, 2005
A story of love, revolution, and betrayal, No More Tears Sister explores the price of truth in times of war. Set during the violent ethnic conflict that has enveloped Sri Lanka over decades, the documentary recreates the courageous and vibrant life of renowned human rights activist, Dr. Rajani Thiranagama. Themes: women, war/conflict
Finalist, Columbus International Film Festival, Chris Awards
Second Prize, Tri Continental Film Festival
Spirit of Freedom Award, Best Documentary, Jerusalem International Film Festival
Finalist, Best Political Documentary, Academy of Canadian Cinema
Best Cinematography, Gemini Awards, Academy of Canadian Cinema Cine
Eagle Award
One of Ten Audience Pics, Hot Docs International Documentary Festival
Production & distribution: NFB
Diffusion: PBS, CBC Newsworld, Knowledge Network, Hot Docs, and other film festivals
---
Malls R Us


documentary, 78 min, English, 2009
Combining nostalgia, dazzling architecture, pop culture, economics and politics, Malls R Us examines North America's most popular and profitable suburban destination – the enclosed shopping center – and how for consumers such places may provide communal, even ceremonial, experiences. For their creators, malls are where idealism, passion and greed merge. Themes: art & culture, society
Finalist, Best Documentary, The Director's Guild of Canada
Finalist, Best Documentary Screenplay, Writer's Guild of Canada
One of 15 Notable Films, American Library Association
Production: Instinct Films, Point du Jour
---
Family Motel


fiction, 89 min, English, 2007
A Somali refugee and her teenage daughters, confront the unexpected when they are evicted from their apartment for arrears in rent. The film follows their subsequent move to a beaten down motel for the homeless on the "other side" of town.
Prize, Promotion of Tolerance Through Film, RVCQ
Finalist, Drama, FIPA
Production: Instinct Films, NFB
Diffusion: World Film Festival, Canadian Front, Museum of Modern Art, NY, Whistler Film Festival, Montreal, Durban International Film Festival, Pan African Film Festival, Los Angeles
---
Undying Love


documentary, 58 min, English version, 2002
Undying Love tells the poignant, enduring and miraculous love stories of the survivors of World War II. Against the brutalized landscape of post-war Europe, this film focuses on how survivors struggled to reconstruct personal identities and forge intimate relationships. Using searing testimonies, poetic dramatizations, archives and images of romantic love from the pre- and post-Holocaust era, Undying Love is a textured retelling of several extraordinary love stories which emerged "out of the ashes." Themes: war/conflict, society
Best Feature Documentary, Warsaw Jewish Film Festival
Best Documentary Screenplay, Writer's Guild of Canada
Best Camera, Canadian Society of Cinematographers
Best Television History Documentary in Canada, Gemini Awards
Best Humanitarian Film, Columbus International Film Festival, Chris Award
Finalist, Best Documentary of the Year, Prix Gémeaux
Special Mention, Jerusalem International Film Festival
Distribution: US Educational, Delphis Films
Diffusion: CTV, Télé-Québec, Dutch TV, TV5 Europe, Australian TV, Israeli Television, PBS
---
What If… A Film About Judith Merril
documentary, 52 min, English, 1998
An exploration of Science Fiction's "golden age" of the forties and fifties through the eyes of radical thinker and SF pioneer, Judith Merril. Filmed shortly before her death at the age of 74, this film salutes Judith Merril—writer, editor and icon of the science fiction literary genre. A candid and clever trailblazer, she was one of the first writers to create stories with believable female characters in a medium notorious for "she-devil" aliens and damsels in distress. Merril muses on the role science fiction played as an outlet for socio-political criticism during the McCarthy era and its influence as a blueprint for exploring space and other future frontiers. Looking back on her career, she recalls the ingenious men and women who dared to dream of different worlds and mischievously declares, "You have to make your own reality out of your dreams." Themes: art & culture
Gold Prize, The Chicago International Television Festival
Prize, Best Portrait, 17th International Festival Of Films On Art
Honourable Mention, Columbus International Film and Video Festival
Diffusion: Space TV, Bravo! Télé-Québec, Dutch Arts Channel
---
Motherland: Tales of Wonder


documentary, 89 min, English, 1994
This feature documentary casts a curious and critical eye at North American discourses about motherhood since the mid-20th century. Through conversations with seven mothers, a fascinating selection of archival footage and stills from the 1950s, as well as some very candid and funny home movies, this film offers new ways of thinking about what it means to be a good mom.
Production: NFB
---
Shoot and Cry


documentary, 52 min, English, 1988
This 1988 documentary explores the Israeli-Palestinian conflict in the West Bank and Gaza Strip. The film presents the lives and encounters of two young men: Tal, an 18-year-old Israeli who is about to begin his military service, and Mohammed, a young Palestinian who works as a cook in an Israeli cafe frequented by Tal. Their discussions reveal two vastly different realities, underlining the complexity of the situation in the Middle East. Themes: politic
Production: NFB, Channel Four Television/UK
Diffusion: Channel Four Television (UK), CBC, Festival des Films du Monde, and shown in many international cities
BIOGRAPHY
Biography available in French only
Par ses films émouvants, la cinéaste indépendante chevronnée et artiste passionnée Helene Klodawsky manifeste son engagement, tant à l'égard des combats sociaux et politiques qu'envers son art de prédilection. Depuis la parution de son premier court-métrage primé, Painted Landscapes of the Times (1986), Helene a réalisé à titre de cinéaste indépendante nombre de documentaires portant sur des sujets aussi diversifiés que les centres commerciaux et l'assassinat politique. Projetés et télédiffusés partout dans le monde, ses films lui valent de nombreuses distinctions et suscitent une multitude d'analyses. En 1987 paraît son documentaire Shoot and Cry, un coup d'œil novateur sur le conflit israélo-palestinien. Dans Semeurs d'espoir en terres arides, elle revient au Moyen-Orient nous présenter la région sous un angle inédit.
AREAS OF ACTIVITY
Documentary
Feature films
Fiction
EMAIL
heleneklodawsky@gmail.com
WEB SITE
heleneklodawsky.com