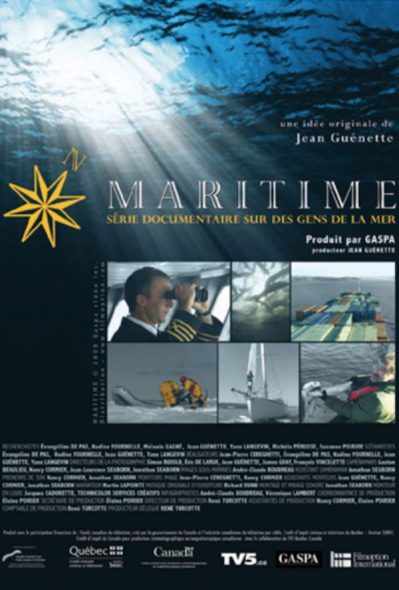 Other films in the same categories :
Maritime
Documentaire
series
3 épisodes de 26 min
français
2008
The documentary series Maritime presents stories of our people who have an extraordinary link to the sea. The stories of these men and women tells of today's reality through their eyes, their ideas, their work, their aspirations and their dreams. Whether they are researchers, fishers, aquaculture workers, shipbuilders, artists, sailors of simply shoreline inhabitants, they all have a sense of the sea that is reflected in their words and their actions.
Directed by :
Diffusion : TV5 Québec - Canada