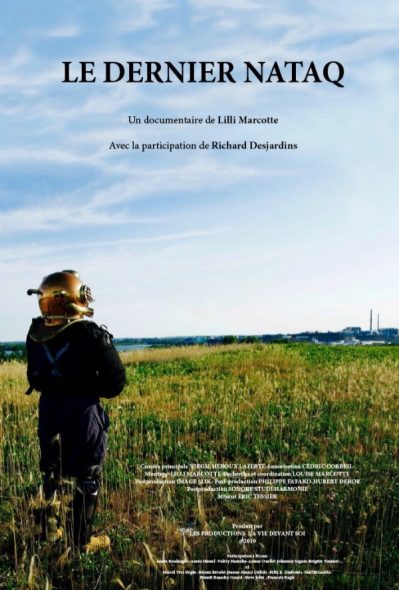 Other films in the same categories :
Le dernier Nataq

Documentaire
75 min
français
2019
En tant qu'auteure et réalisatrice venant de Rouyn Noranda, dans ce documentaire très personnel je cherche à comprendre l'esprit du lieu qui a donné naissance à la poésie de Richard Desjardins. La réalisation d'une murale en son hommage à l'été 2018 devient un prétexte pour rencontrer le poète de Rouyn et revenir aux sources de sa création. Il est revenu sur ses films, nous racontant entre autres comment ça été difficile pour lui le ressac de la diffusion de « l'Erreur Boréale ». Vingt ans après ce film coup de poing, il nous partage ses réflexions sur les grands enjeux environnementaux.
v. anglaise: The last Nataq

Directed by :
Distribution : Les productions La vie devant soi inc.
Diffusion : Première présentation mondiale au FICAT - Film d'ouverture des Rendez-vous du cinéma francophone de Vancouver - Film en compétition internationale du FIFA de Montréal