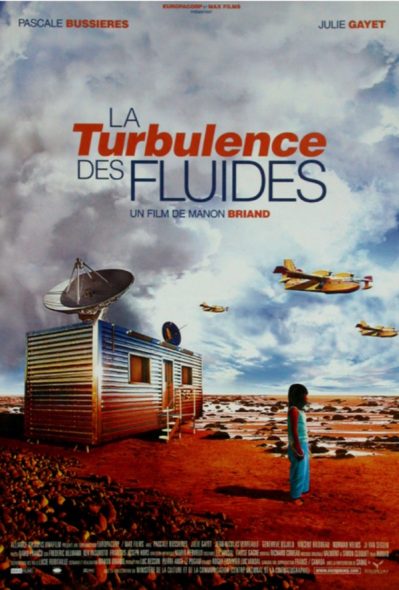 Other films in the same categories :
La Turbulence des fluides

Fiction
Drame
114 min
français
2002
Alice, a seismologist working in Tokyo, is sent to a small town on the north shore of the St. Lawrence River to observe a peculiar phenomenon: the tides have stopped rising and falling. To Japanese experts, this signals that a major, global earthquake is on the way. They also take it as a sign of fate that the town happens to be Alice's birthplace. Alice does everything she can to maintain an emotional distance from the town, where she spent an unhappy childhood. She does her research, conducts seismic probes, and begins to worry: for some strange reason, there's no listing in the local telephone book for Marc Vandal, an attractive pilot. The only way to probe the unfathomable is to throw oneself heart and soul into the task, at the risk of losing oneself… If you can't raise someone from the dead, can you at least help someone rekindle their desire for life?
Directed by :
Awards and recognition : Prix du public du meilleur long métrage canadien, Festival des Films du monde de Montréal 2002
Grand Prix du public pour le meilleur long métrage, Festival du cinéma international d'Abitibi-Témiscamingue
Grand Prix du Festival de Sarlat
Grand Prix du Festival, Prix du Jury et Prix des Exploitants, Festival international Musique et Cinéma d'Auxerre
Top Ten 2002, Toronto Film Festival Group- TIFF
Prix Jutra «Film s'étant illustré à l'étranger» Gala du Cinéma Québécois
Distribution : Alliance Atlantis Vivafilm