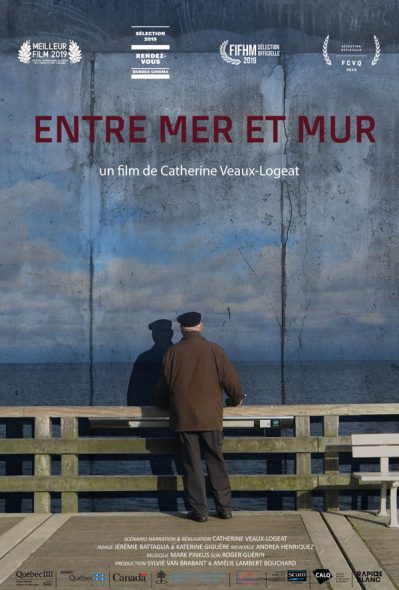 Other films in the same categories :
Entre mer et mur

Documentaire
75 min
allemand, s.-t. français
2019
When Frank took to the sea in the sixties, he left behind a wall and a woman. The wall was the one that divided Berlin for 28 years. The woman was his first love, Elisabeth. A Wall Within reveals the truth behind the walls in Frank's family. Why did Elisabeth break her promise and never meet Frank in the West? Why won't Frank speak to his brother who still lives in the East? A Wall Within tells the story of one man's incredible life and the walls that still divide a family today – 30 years after Berlin's fell.
s.-t. anglais: A Wall Within
Directed by :
Awards and recognition : Meilleur film Festival intrenational du cinéma des femmes de Fort-Coulonge
Sélection officielle RVCQ 2019
Sélection officielle FIFHM 2019 (Festival international du film d'histoire de Montréal)
Distribution : Les Productions du Rapide-Blanc
Diffusion : Cinémathèque québécoise
Cinéplex-Odeon Quartier Latin
Cinéma du Parc
Cinéma Cartier
Cinéma Le Tapis Rouge