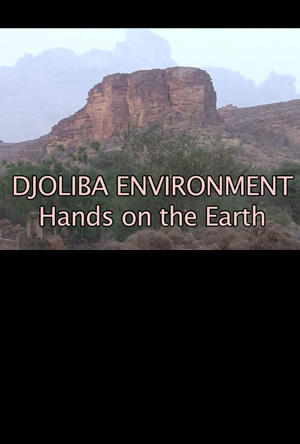 Other films in the same categories :
Djoliba environment – Hands on the Earth
Documentaire
55 min
anglais, dogon, s.-t. anglais
2016
Documentary on the environment and sustainable development. Climate change is hitting the Dogon Country in Mali, declared a World Heritage Site by UNESCO. Djoliba Environnement in Dogon Country is an effective example of sustainable development at the local level.
Djoliba Environnement is an efficient example of grass-roots sustainable development. Working with local the Dogon and Peul populations, Mariam and Ogotembele, the NGO's coordinators, are spearheading a race against time in the fight to stop desertification caused by climate change. The film follows the two agronomists as they crisscross their zone of intervention along the historic Cliffs of Bandiagara and the Seno Plain, on the border of Burkina Faso.
v. française: Djoliba Environnement : Mains sur la Terre
Directed by :
Awards and recognition : Independent film 'Regards d'ici' Award, & Mention, Office national du film du Canada (ONF)
Developpement Durable category, Festival Vues d'Afrique 2016
Distribution : Office national du film du Canada (ONF)
Production : Taling Dialo